I'm Lisa Taylor, the mum behind GDRecipes. I created this site after having GDM myself & because I love food. I'd like to inspire, motivate & support you to cook & eat well during your pregnancy with GDM & beyond. Come read my story. My kitchen is your kitchen.
Lisa Taylor – Writer & Founder of Gestational Diabetes Recipes
Welcome to GDRecipes, I'm really glad you're here. I created this website because there was nothing like it when I had GDM in 2009. After being diagnosed, I turned to the internet in search of recipes or stories from women with GDM. And after finding nothing, I set out to change that.
Being diagnosed with GDM can be really tough. For me it came at a time in my pregnancy when I was ready to indulge a little and be the glowing pregnant 'goddess' for a while. Suddenly I was told I had to watch everything I ate and that ignoring this could harm my baby. I felt guilty, confused, exhausted and alone in my experience. I'd never heard of GDM and didn't know other women who'd had it.
But looking back, GDM changed my life.
I now have a greater understanding of diet and nutrition. This is invaluable when you're the mother of a hungry little boy. I'm confident in my knowledge of what to feed him so he gets the nutrients and energy he needs everyday.
By managing my diet well during my pregnancy I decreased the risk of my son developing childhood obesity. I have positively impacted his health for the rest of his life.
I know I have a 50% chance of developing type 2 diabetes within 10 years of my pregnancy. By continuing to manage my weight, exercise and eat well, I decrease my risk everyday.
Having GDM pushed me to create this website to help other mothers find support, inspiration and motivation to cook and eat well during pregnancy and beyond.
And because my background is in marketing, writing, cooking, speaking French and dreaming how to make butter GDM-friendly, I've partnered with Natasha Leader, an Australian Accredited Practising Dietitian who reviews all my content and also writes articles and the diet-related sections for this site. (Read about Natasha below). Natasha and I are both dedicated to making your time with GDM positive and full of good food.
Here at GDRecipes you'll discover a wealth of dietitian-reviewed recipes, designed specifically for a carbohydrate-moderate diet. You're about to discover that eating with GDM is far from boring. There is still so much you can eat; it's just a matter of knowing what to cook and how much.
To make things simpler for you, we've outlined the number of carbohydrate serves per person for each recipe. But please note, we all respond differently to various carbohydrates. So if you find that your blood glucose levels are too high after certain recipes think about slightly reducing the amount of carbohydrate in that recipe or replacing it with another that you know your body responds to better. The information here should be used in conjunction with the recommendations of your diabetes educator or dietitian.
Here's how to get the most out of GDRecipes:
Use GDRecipes like a daily or weekly meal planner. Sit down with a cup of tea and plan your meals for the week. Either print out your favourites or create a bookmarks folder on your computer and save them there.
Read my tips on what equipment and ingredients are useful to have on hand in, 'Creating a GDM-friendly kitchen'.
Fill in the gaps by reading 'Understanding GDM' and get practical tips on health and wellbeing in 'Eating Well'.
Take a look at 'Other Mothers' – interviews with women who share their experience with GDM.
Subscribe (via the homepage) or check in regularly for new recipes, articles and interviews.
Come back to GDRecipes even after your pregnancy. I've included suggestions on how to adapt recipes post-GDM. My recipes are budget conscious, tasty and easy for the whole family to enjoy.
Tell us what you think. Although we can't answer your specific medical queries, please feel free to contact us with your feedback or general site enquiries.
Natasha Jo Leader – Accredited Practising Dietitian & Credentialled Diabetes Educator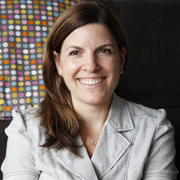 Natasha has worked as a dietitian for over 10 years and specialises in the management of diabetes in pregnancy. She works both in private practice and in a public hospital setting. Natasha is also a qualified diabetes educator and sees patients with all forms of diabetes for assessment and support. Natasha is involved in research projects as well as providing education sessions for General Practitioners and other health professionals, and has also worked in regional and rural areas helping patients manage their diabetes.
When she's not talking about food, insulin or muscle cells she can be found being entertained by her cheeky little daughter. Natasha's particular interest in nutrition began back when she was studying nutritional biochemistry as part of her science degree. She developed a keen interest in diabetes management in particular after being inspired by the passion and dedication of so many of her colleagues at Royal Prince Alfred Hospital Diabetes Centre, Sydney, Australia.
Natasha says that through this blog she hopes women are able to turn their diagnosis of GDM into a more positive experience. That it allows them to continue to enjoy food and their pregnancy but be mindful of the importance of healthy eating and lifestyle for the long term for both themselves and their future children.